Dental Implant Cost in NYC
How Much Does a Dental Implant Cost in New York City?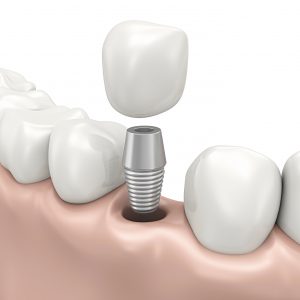 Many people are concerned about dental implant cost but they are actually the most cost effective solution to missing teeth. Unlike dentures and partials that wear down over time and will likely need to be replaced, dental implants are a permanent solution!
A dental implant is a great way to replace missing teeth that might have been caused by trauma or gum disease. Dental implants can be completed in as little as one day but can also take a few weeks if your mouth or bone needs to be prepared to accept the implant. Many people are worried about the high cost of dental implants, but here at 212 SMILING, we work with every patient to make sure that they get the very best care and quality within their budget. People think that with false teeth their smile won't be the same as it once was. Here in our New York City dental office we make sure to not only fit your dental implant just right, enabling you to chew well without any pain, but also match the color so that your smile looks genuine and authentic. Our midtown Manhattan dental office is like your neighborhood dental hospital. We explain the complete dental implant procedure before we get started and take care of any dental problems you might be facing.
How much is a new smile worth?
Teeth implants and dental solutions vary from patient to patient. Many different factors will determine how much dental treatment each patient will need. Sometimes a patient will need a dental extraction in addition to teeth replacement. We offer a variety of payment plans to accommodate each patient with a fair dental implant cost.
The Dental Implant Procedure
Dental implants require a series of drilling into the bone below the surface of the gums. The implant is then placed into the jaw. Time is necessary for the implant and bone to bond. Then an artificial tooth will be inserted and soon thereafter a replacement tooth follow. For a more detailed explanation on the dental implant procedure, please refer to our oral implants and dental implants information page.
Call 212-Smiling (212-764-5464) today for a free dental implant consultation and get the very best dental advice New York City has to offer.
At 212-SMILING, can help with all types of dental implants, including:
Request A Free Consultation Today