What to Expect After your Dental Implant Procedure
Those new dental implants you got can really help build confidence. No more crooked smiles, but what issues should you be concerned with after the procedure? Regardless of whether you received the treatment from or not, you should take a moment to educate yourself about the implants that were placed inside your mouth.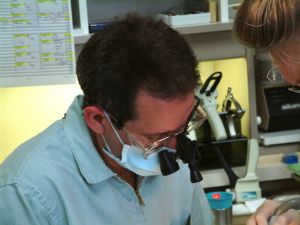 You may be wondering if the dental implants you received in the past can come loose and fall out. Dental implants do fail, but you do not have to suffer through the anguish of a broken smile or uneven bite. If they do, know that is located in Manhattan, so there is no need to leave for the other boroughs in case you are experiencing problems with your mouth!
The Different Causes of Dental Implants Falling Out
There are a variety of reasons your dental implants may become loose and dislodge from their setting. Try not to panic in case of an emergency; keeping a cool head will help. Here are three explanations why you may have experienced complications resulting from your dental implants:
The implant may have had difficulty integrating with the bone or bone loss may have occurred since the implant was installed. Often times these kinds of complications result in swelling and discomfort that should be treated to restore the work to optimal conditions.
Smoking, diabetes and poor hygiene may be a few of the causes that result in dental implants becoming loose or falling out over time.
Misuse or improper care can result in premature aging of the implants and in extreme cases, results in severe decay of the unit or further damage to the area of bone where it was placed.
Don't Risk a Bad Dental Implant Procedure
People connect with the smile of others quickly. Let yours shine. Don't allow your mouth to be worked on by a dentist that will not deliver the best possible results to you. Take care of this precious asset with the greatest care possible.
Bad dental work can be painful, costly, and embarrassing. Choose the Manhattan based dental office that will take care of you correctly! Contact for your mini dental implant procedures today by calling (212) 764-5464 or by scheduling an appointment online.